I can't even  begin to tell you how excited I am with the Grow.Swap.Share blog swap.  Things went so well I think we'll definitely have to do one again.  There's tons of stuff going on next month – oh just you WAIT!  Y'all don't even know.  It's all I can do to spill my guts!!  I'm thinking maybe doing Grow.Swap.Share. every 6 months.  Thoughts?  I'd love to hear feed back from the bloggers who participated and anyone who missed this round, but plans to join in next time.


And speaking of all the amazing bloggers that joined in this time, below you can find all the Grow.Swap.Share posts.  You know, if case you happened to miss any of them.  😉


I bet you could use this same idea for a myriad of different things.
The wheels in my head are already turning.
My post will be shared on the blog later on.
Patience grasshopper.
Melissa shared her Sweet & Salty Cheesecake at Hugs & Cookies XOXO.
Sweet and salty and cheesecake.  Everything about that just sounds right.
Danielle from Hugs & Cookies XOXO shared some amazing Roasted Red Pepper, Caper & Artichoke Dip at Serendipity & Spice.
I think I'm going to need a very, very big bag of chips.
Micki from Confessions of an ADD Housewife shared her Chalk Board Wall at Space for Living.
So that's how she manages 6 kids.  And I thought 2 kids was a handful.
Autumn from Space for Living shared her tips for Organizing Your Blogs at Confessions of an ADD Housewife.
I always wondered what the deal was with Google reader.  I usually stick to my blogger list for catching up my blog reading, but Autumn makes it all sound so simple.
Kim from Tiaras and Bowties shared her Alma Mater Logo Canvas at Brilliant Like Fireflies.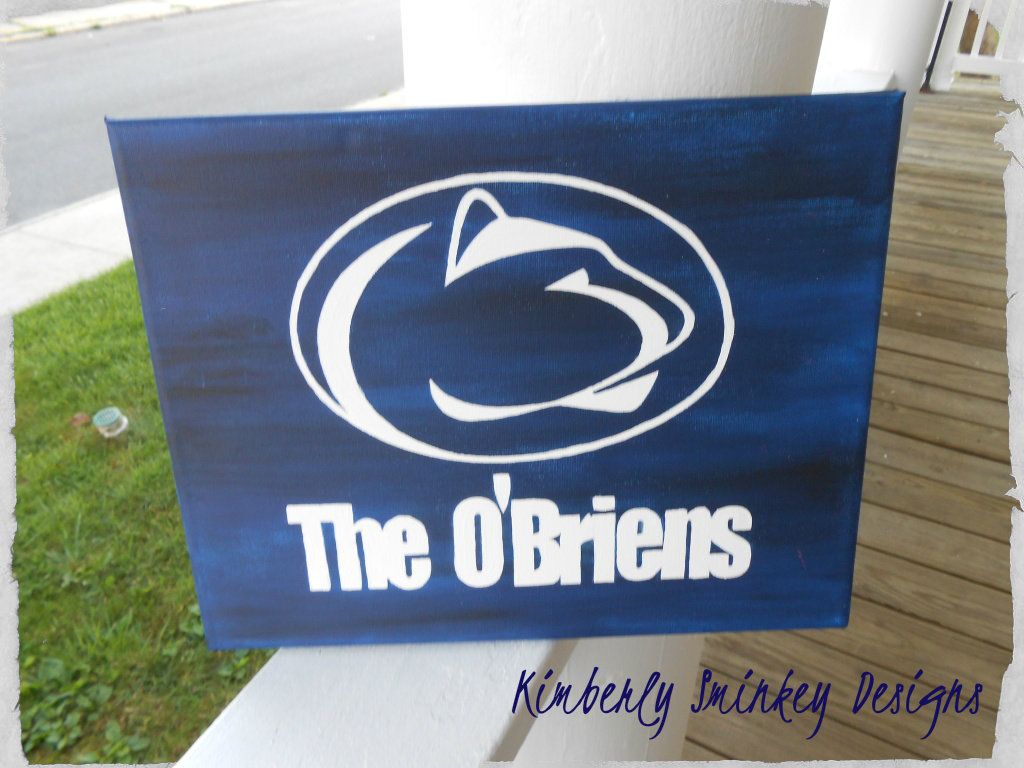 This is going to make an awesome gift for my friend Treena, but done up for Ohio State.
Go Buckeyes!!
Courtney from Brilliant Like Fireflies shared her DIY Wreath Update at Tiaras and Bowties.
I like the update a lot.  Simple, but cute and very summery.
Jill from Create.Craft.Love shared her Etched Lemonade Pitcher at Domestic Randomness.
This pitcher is too cute.  I want one.  When I have more cabinet space.
Randomly Fascinated from Domestic Randomness shared her Chalkboard Tray at Create.Craft.Love..
This would be a great idea for labeling dishes at a party.
Dawn from Addicted to Recipes shared her Banana Oatmeal Muffins at Laurie's Little Bits of Creativity.
I'll take a dozen for breakfast please.
Laurie from Laurie's Little Bits of Creativity shared her Subway Art Ironing Board at Atir Inspired Designs (AID).
You can't get anything for a dollar these day.  Laurie begs to differ!
Nina from Atir Inspired Designs (AID) shared her Ballard Design Inspired Mirror at Addicted to Recipes.
Who knew you could jazz IKEA stuff up so much?  Brilliant!
Amanda from Life, Experience Needed shared her Broccoli and Cheese Fritters at The Thriftiness Miss.
Broccoli, sun-dried tomatoes and cheese?  Sign me up!
Jessica from The Thriftiness Miss shared her DIY Puzzles at Life, Experience Needed.
Such a great way to use old books your kids don't read anymore.
Dawn from DJ's Sugar Shack shared her Baked Cinnamon Doughnuts with Cinnamon Glaze at Hi! It's Jilly.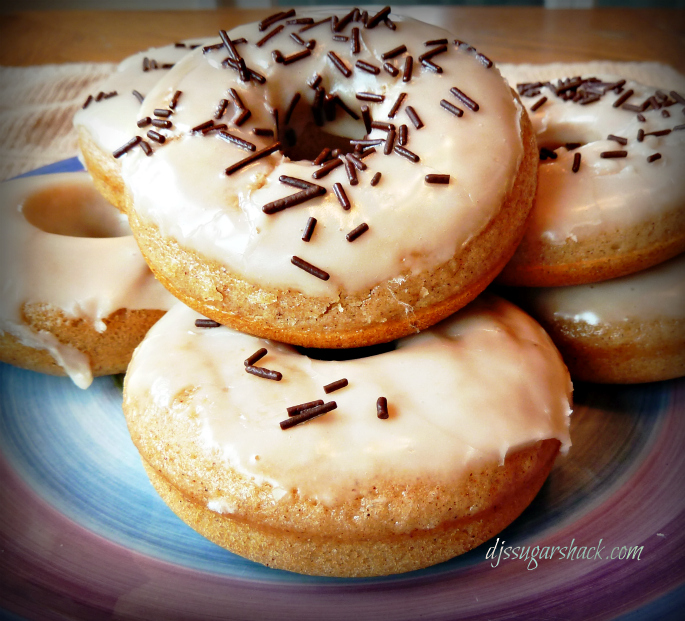 Re-friggin'-diculous.  These are so going on my Food Porn Friday list.
Jilly from Hi! It's Jilly shared her Apple & Blueberry Salad with Sweet Vinaigrette Dressing at DJ's Sugar Shack.
I love fruit in my salad.  It makes everything so happy and extra fresh.
Leslie from Dishing with Leslie shared her Cheesecake Burritos at Love and Laundry.
Apparently everyone got the memo on how I feel about cheesecake.
Leslie I'm goign to move in next door to you so you can bring me a plate of these as a welcome gift.  
Shatzi from Love and Laundry shared her Chicken Curry with Rice at Dishing with Leslie.
I've always wondering what curry tastes like.  My taste buds have never ventured there before.
Lena at Mom2MemphisAndRuby shared her Meatloaf recipe at What's Cooking, Love?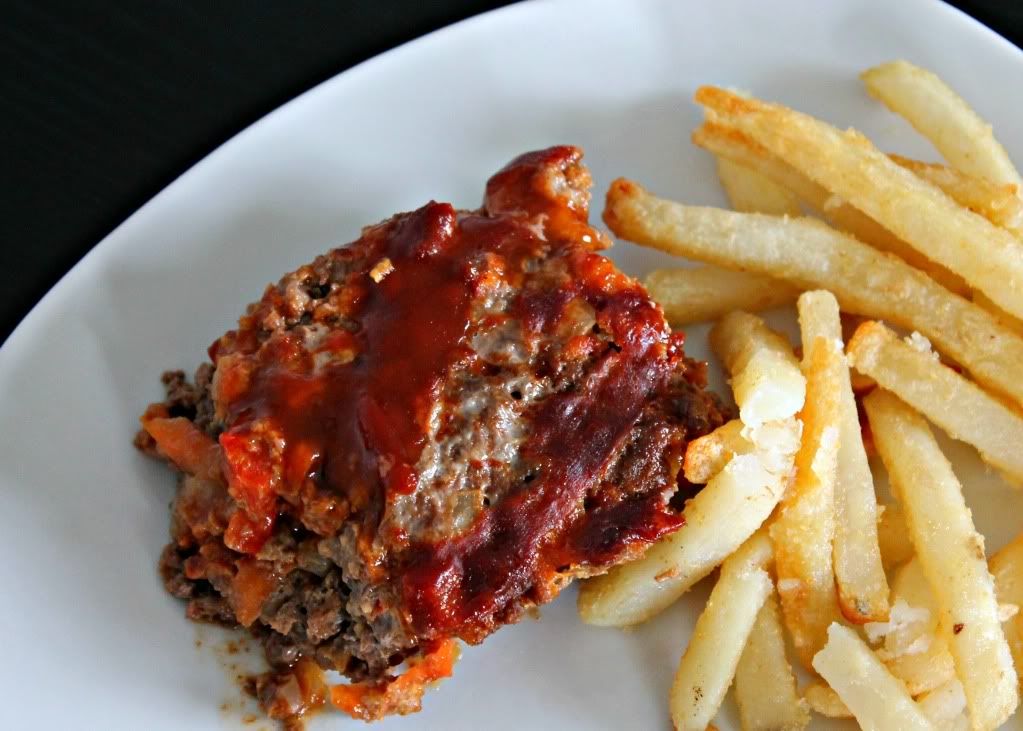 I've never put bran flakes in my meatloaf before, and now I'm super curious.
I adore Lena too much not to try this yummy sounding recipe.
Alyssa from What's Cooking, Love? shared her Chicken Crescent Bundles at Mom2MemphisAndRuby.
I'm pretty much down with anything wrapped in a crescent roll, but this filling sounds totally awesome too.  🙂
Amber from Obsessive Compulsive Randomosity shared her Vegan Chocolate Peanut Butter Fudge at The Soulicious Life.
I feel so uninformed right now.  What are carob chips?  I'm too much of a carnivore I guess.
Kim from The Soulicious Life shared How to Join the Compost Revolution at Obsessive Compulsive Randomosity.
This is on my list of To Do's when we get our own house.
Stephanie from Chocolate Covered Buttons shared her Summer Beach Bag Essentials at Polish & Sugar.
Let me tell you, I am a mama who knows what to pack when you'll be outside all day.
I'm so pale I have to know.  The word "tan" is not in my vocabulary.
Shannon from Polish & Sugar shared her Favorite Beauty Products at Chocolate Covered Buttons.
I feel like this is a mini version of That's What

She

We Said!'s What's in Your… series.
I love it!
Mrs. White from Little Homemade Housewife shared her Menu Planning Habits (including go to recipes and the printable she uses) on Fantastical Sharing of Recipes.
Menu planning saves my life some weeks I swear.
I'd forget everything I planned to make during the week without my Menu Planner.
Sarah from Fantastical Sharing of Recipes shared her Menu Planning Tips and Tricks (along with her 5 go to recipes) at Little Homemade Housewife.
Look at these two.  Working magic and making it happen.  Swap posts like these make me smile.
Linda from Two Succulent Sisters shared her Spring Square Wreath at Crafty Nonsense Noted.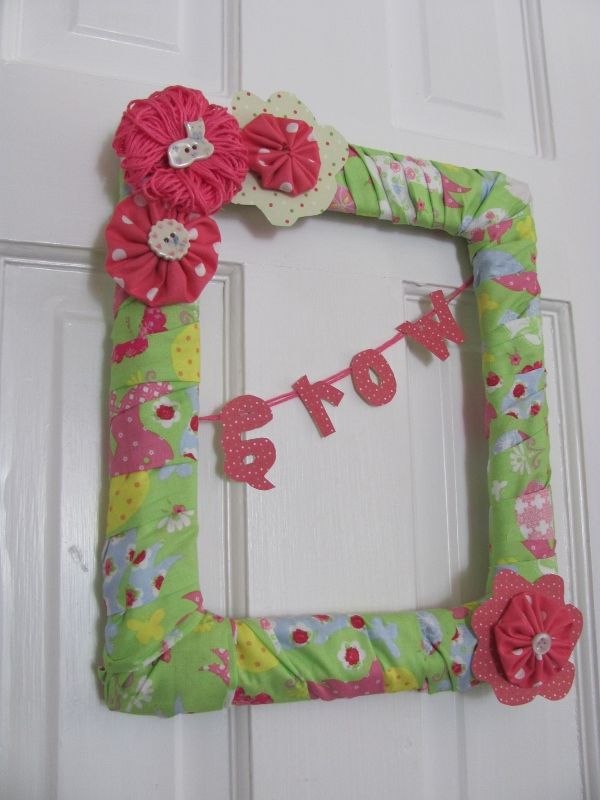 Those paper flowers are too cute.
Jessica from Crafty Nonsense Noted shared her Spray Painted Clipboard at Two Succulent Sisters.
This clipboard is so COOL!  I totally want one, just like this.
Kelley from Miss Information share her Jolly Rancher Suckers at Sew, Cook, Laugh, and Live.
These gorgeous suckers are easy, almost too easy.
I'm having a really big, "why didn't I think of that?!?" moment, and I'm kind of loving it.
Jos from Sew, Cook, Laugh, and Live shared her Coloured Paper Doily Pom Poms at Miss Information.
These pom poms are so happy.  I want to make a bunch and hang them from our patio roof.  
I'll just have to trump Mike about the colors.
Did anyone else notice that Jos and Kelley's projects kind of match?
Once again, a BIG GIANT sized thank you to everyone who joined in the fun.  I can't wait until next time.