Hello! It's me Amy from Joyful Daisy again here to share some fun that we have had this summer playing with duck tape and keeping the kiddos busy 🙂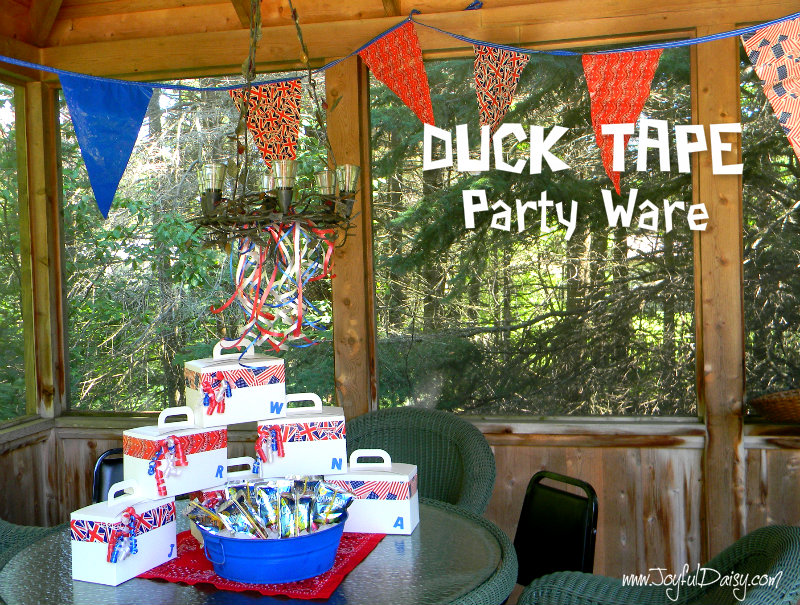 I cannot wait to show you just how easy it is to pull a party theme together with duck tape and curly ribbon! I just love getting all the coordinating accessories for parties but since many of the things I do these days are last minute and I don't live in a big city, I often improvise and just use what I have. And what do I have on hand and in good supply??? Well, if you don't know yet, I might as well tell you…I am addicted to duck tape and have a few well a few dozen rolls 🙂 So when I wanted to decorate for the kids camp party with their cousins I gathered all my duck tape featuring red, white, and blue patterns.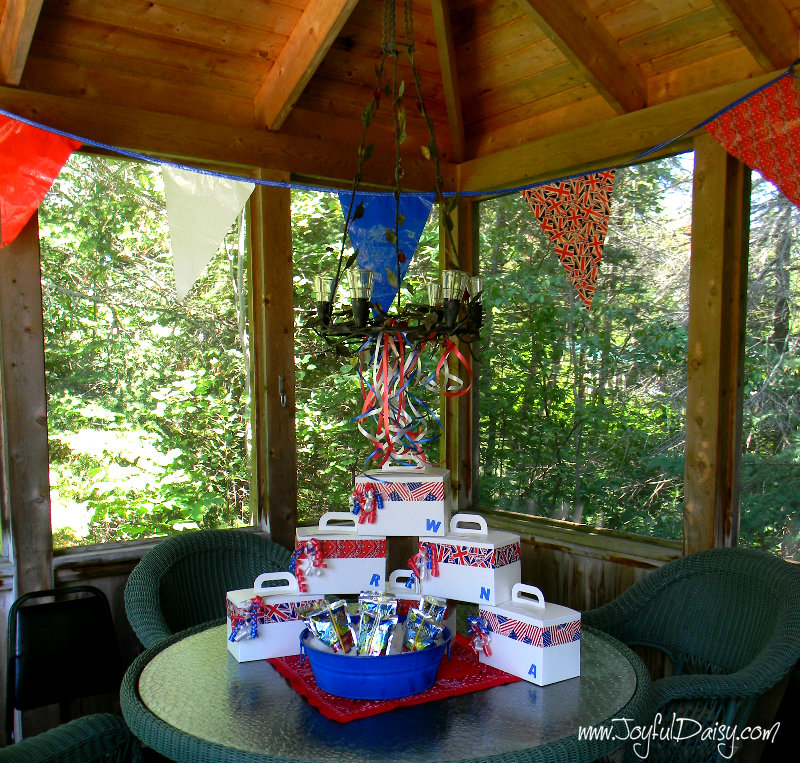 In summary, I used duck tape to jazz up an old plastic banner and curly ribbon to add some whimsy to the chandelier in the gazebo. I spray painted an old tin pail to keep some drinks cold and decorated some lunch boxes for the Treasure Hunt lunch break. I decorated plastic cups with duck tape and monograms for the dinner Walk About Taco Bar, and I wrapped some duck tape around cans of whip cream for our Camp Fire Dessert Bar so they were sure to match our theme as well 🙂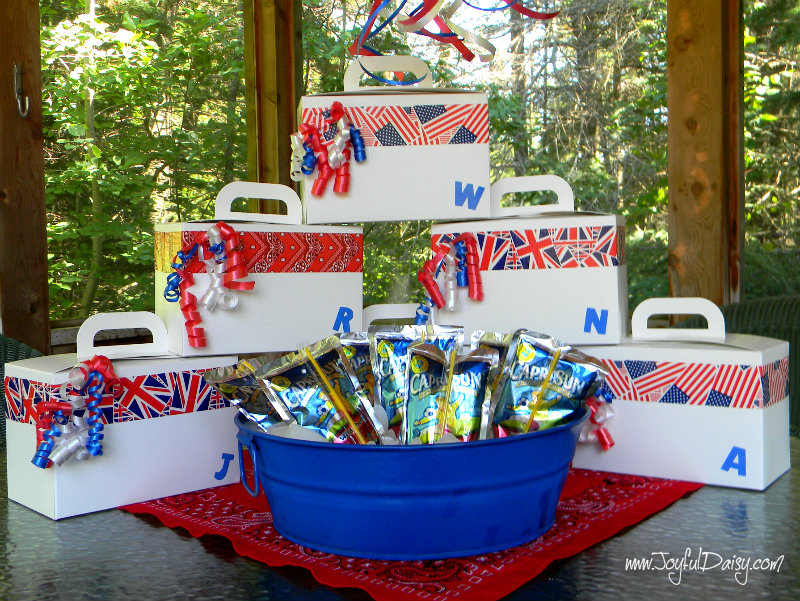 The really fun thing about this group of kids is they all appreciated the matching details! Even Jonathan the littlest one said, "Aunt Amy, why does everything match in here?!" Well, he might not have cared how the whip cream looked but he did notice!! Thanks buddy!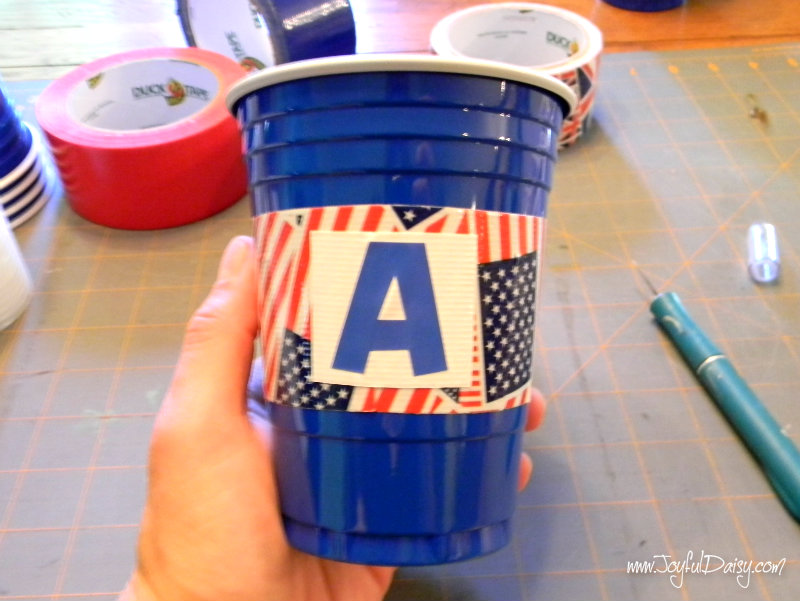 I am always monogramming cups to eliminate the kids from grabbing a new cup every time they need a drink. Plus it can make them feel a little special having their own custom made cup.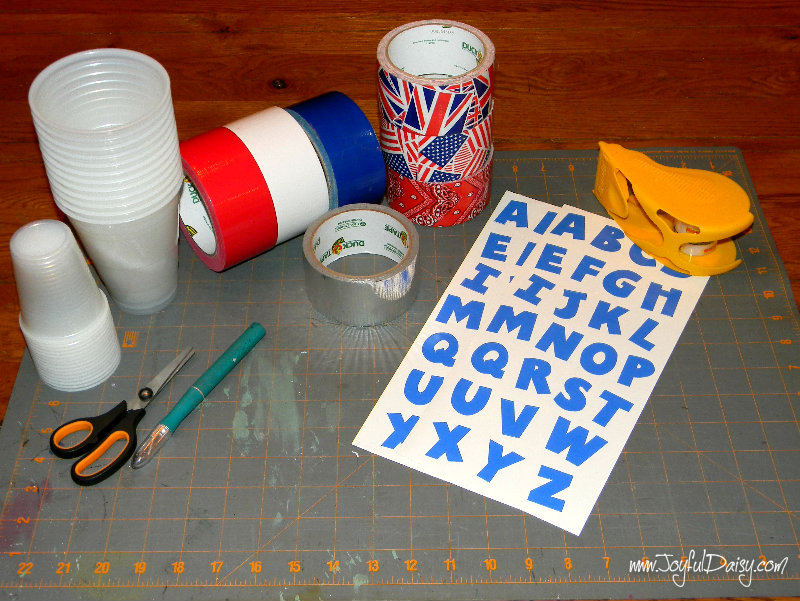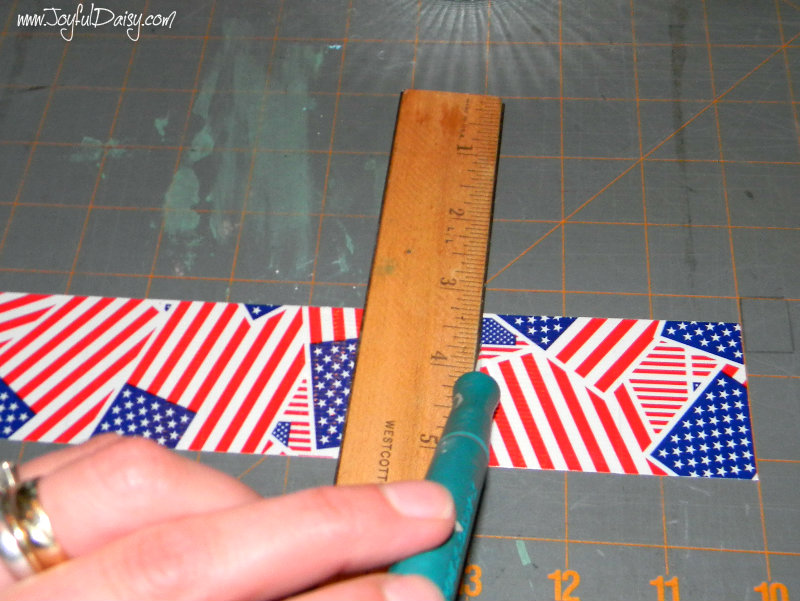 Just measure around your cup and cut a piece of duck tape about 1/2″ longer. Then about every 1 1/2″ just cut slits 3/4 of the way up the tape. This is the same thing I did on my duck taped wrapping paper bin and duck taped flower pot. Just keep in mind that the more the cup/container tapers down, the more slits you will have to make.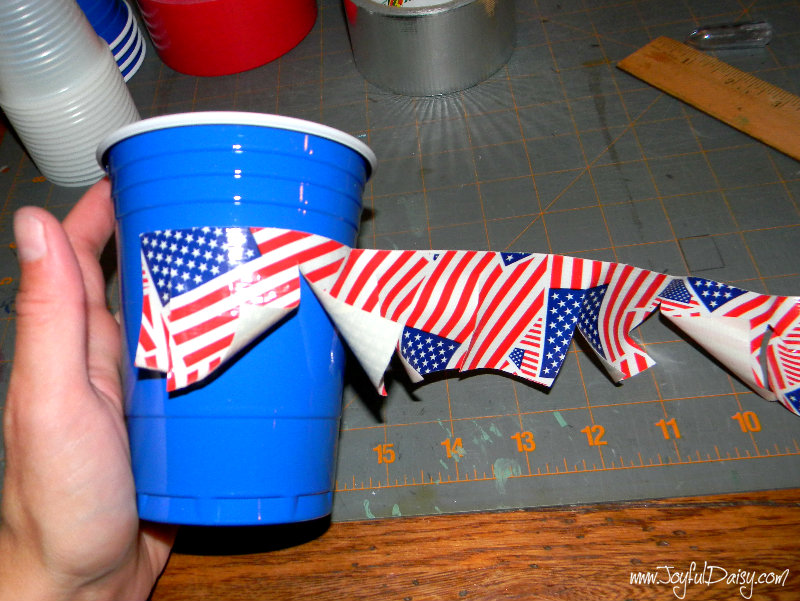 Carefully peel one end of the duck tape up and start wrapping around cup smoothing out the top and then each bottom piece one by one as shown below. Just an FYI, if you leave one end of the duck tape on the cutting board as you start wrapping it on your cup so it is less likely to get stuck together.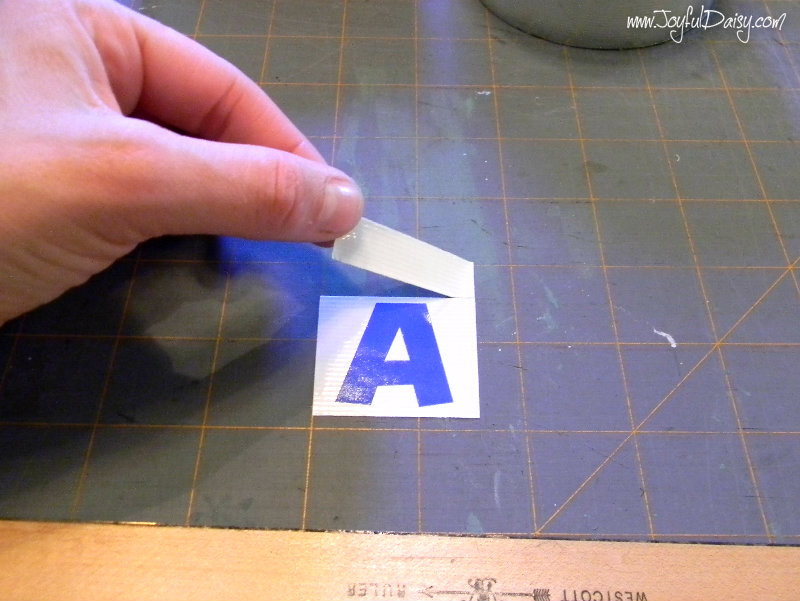 To help the monogram be more pronounced just add it to a plain colored duck tape and add to cup.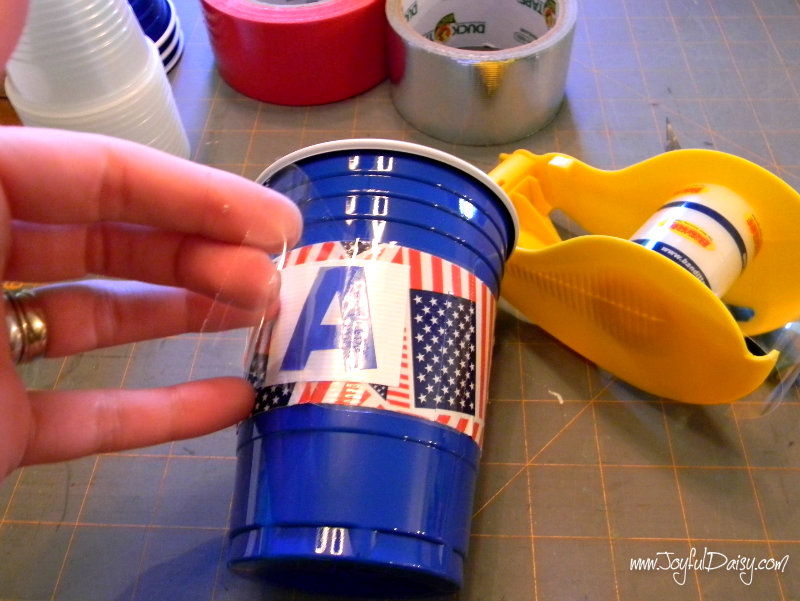 These letter stickers have a paper surface so to give them some durability, I just placed a piece of clear packing tape over it. Keep this step in mind if you are decorating cups or other items that will be handled a lot. You can find lots of cute stickers to decorate party ware and the clear packing tape will help it last the duration of the party, especially if it is a pool party and kiddos often have wet hands.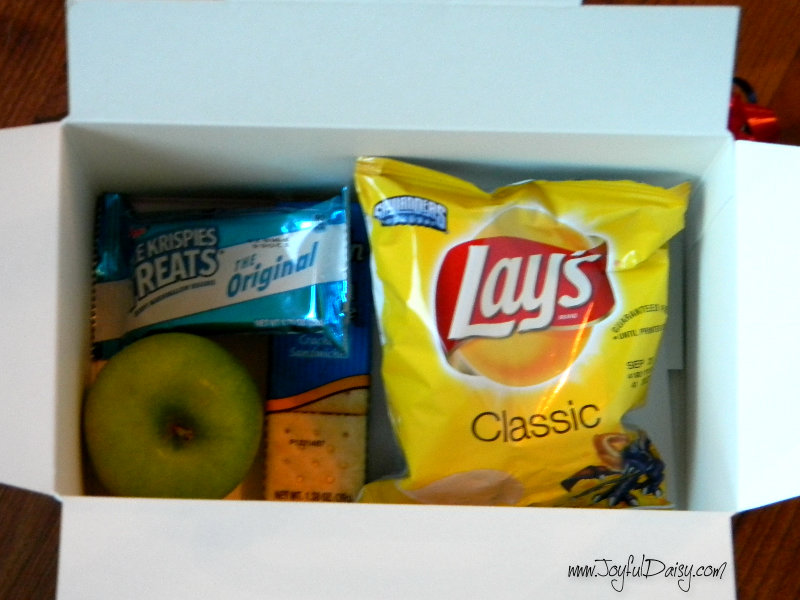 These boxed lunches were served during the middle of the kids Treasure Hunt (this was a huge hit so I will be sharing soon 🙂 ) so I needed to prepare them all the night before so I was available to be stashing clues ahead of the gang rather then preparing food.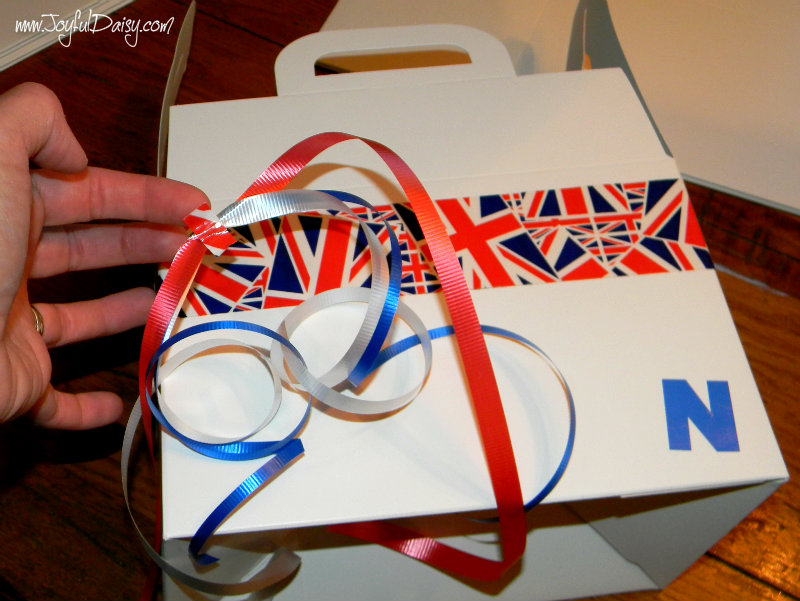 I just placed one strip of duck tape around each lunch box and then taped on few coordinating pieces of curly ribbon, so simple and you could do the same thing with lunch bags. Oh and I personalized each box with one of the treasure hunter's initials too 🙂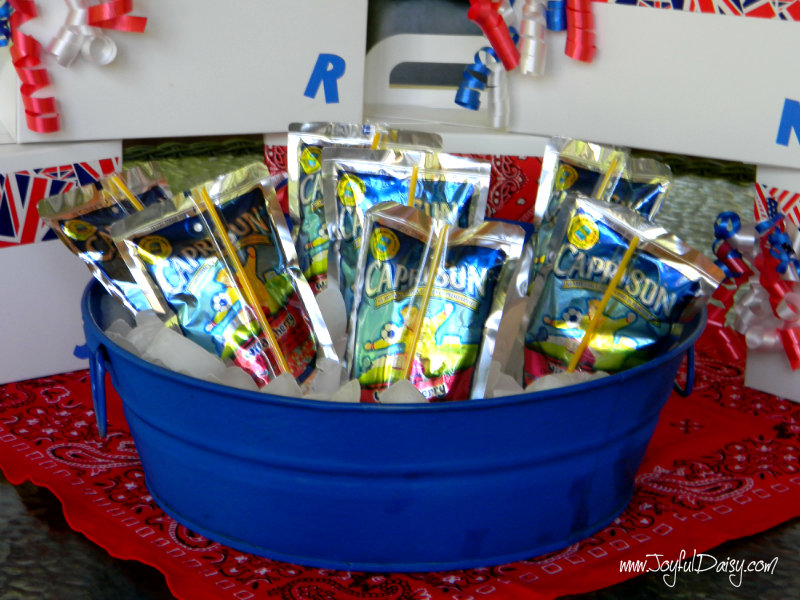 The drink tub was a quick fix with some spray paint. Ice packs hidden under ice cubes kept the drinks cold.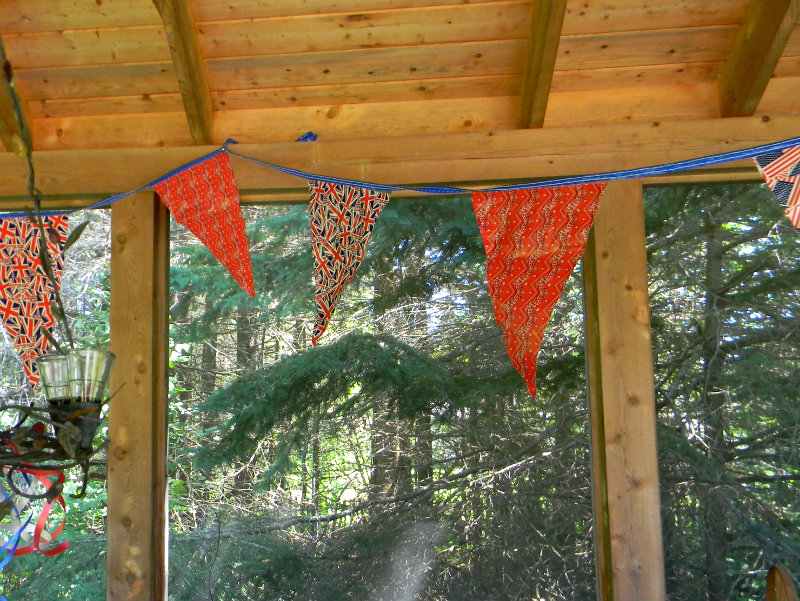 This banner really pulled everything together creating a fun look in the gazebo.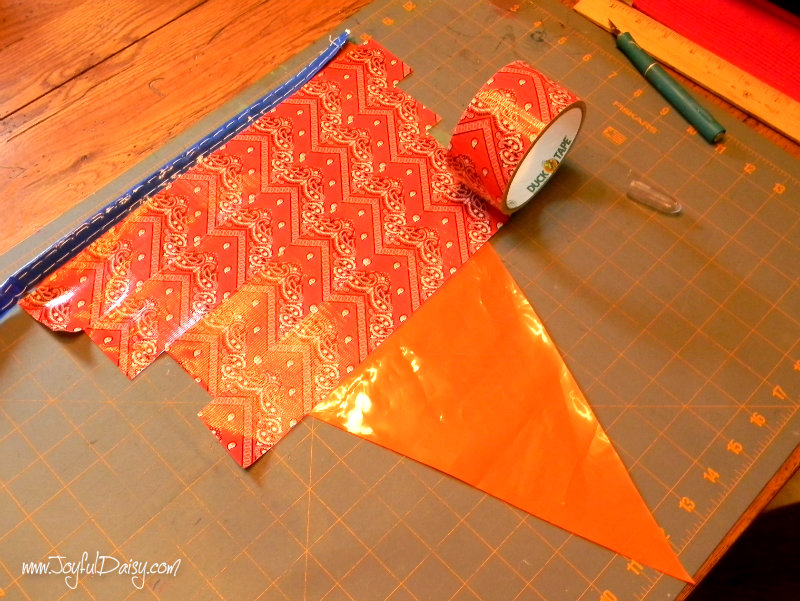 Starting at the top, just keep adding strips of duck tape overlapping them a little. With this duck tape pattern I did match up the design a little.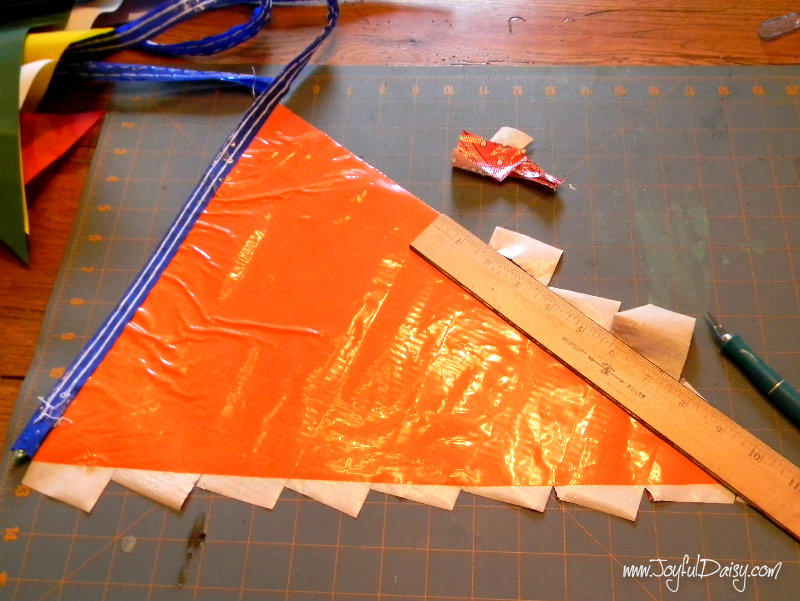 Then flip it over and trim off the excess duck tape. Repeat on the back side if you wish.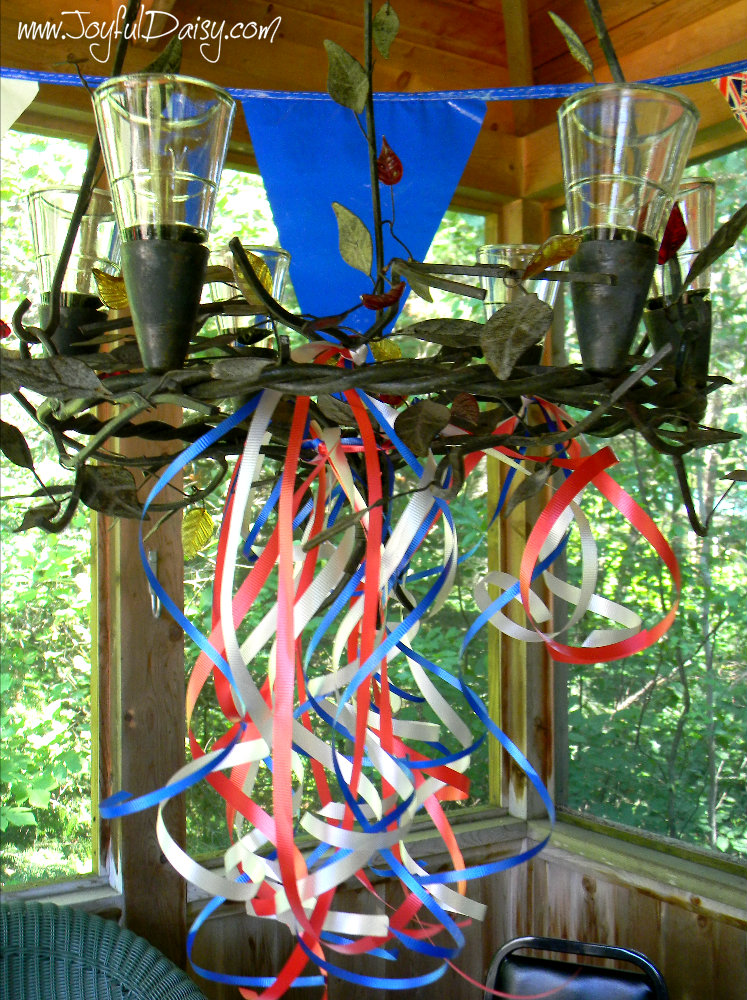 I just love curly ribbon 🙂 Whether I am wrapping a present or just need to add a little more pizazz to a chandelier, it never lets me down!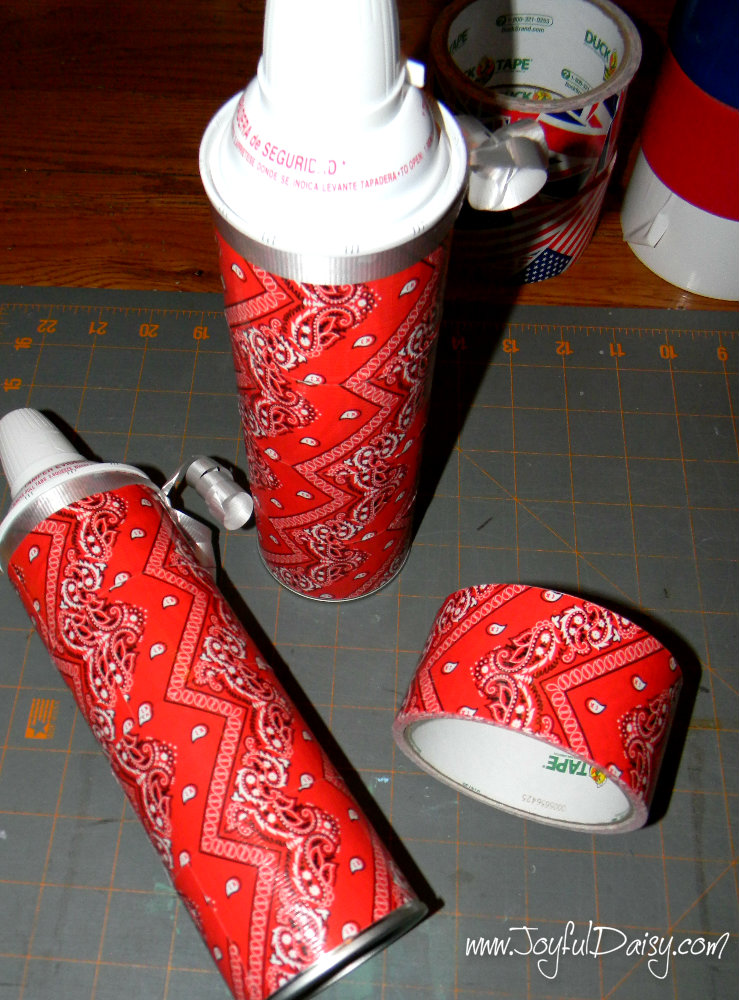 This was super simple, just measure around can and cut strips about 1/2″ longer and then overlap each strip matching up the design if you wish. Then add a little curly ribbon around the top.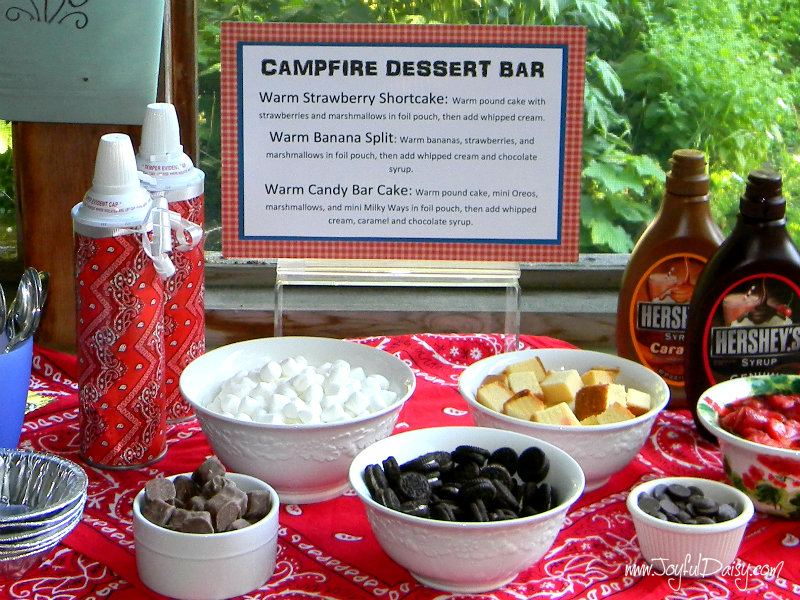 So before you purchase the premade supplies for your next party, you may just want to check out the duck tape assortment at your local store or in your craft room and make your own!