Hi everyone! It's Jenn from Endlessly Inspired. I have a fun, quick little DIY for you today!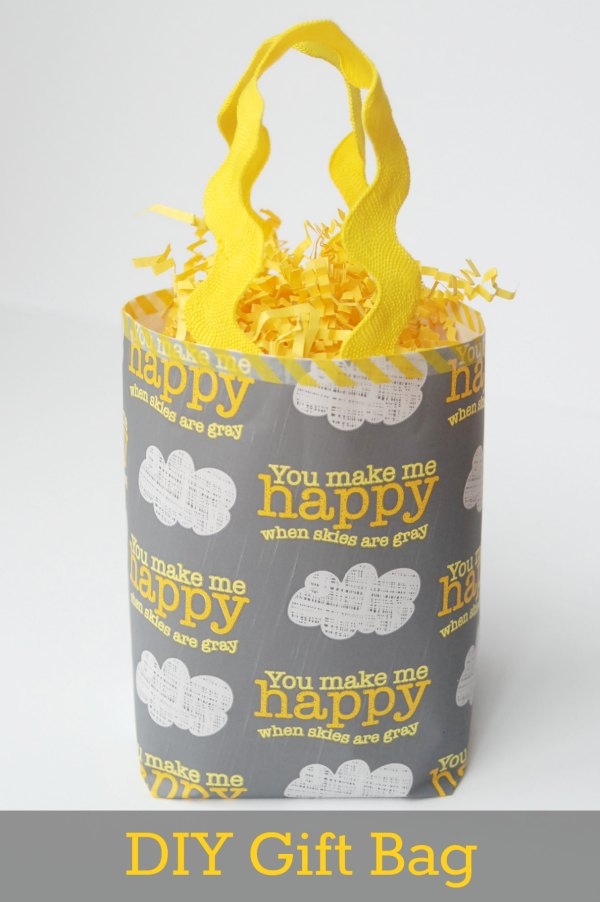 I love using gift bags. Aside from Christmas, I couldn't even tell you the last time I actually wrapped a present. Because let's face it, unless it's a perfectly square item, wrapping a present is a giant pain in the neck. Especially kids' toys, with all their crazy boxes. It gives me a migraine just thinking about it.
But gift bags can pose some problems of their own. First, I never have the right sized gift bag when I need it. Second, I am always finding super cute wrapping paper, and I buy it, thinking I'm going to actually wrap a present, and then… nope. It just sits there. Third, sometimes gift bags are just plain ugly. And if they're not, then they're usually just plain expensive.
So today I'm going to show you how to make your own gift bags, out of whatever paper you want.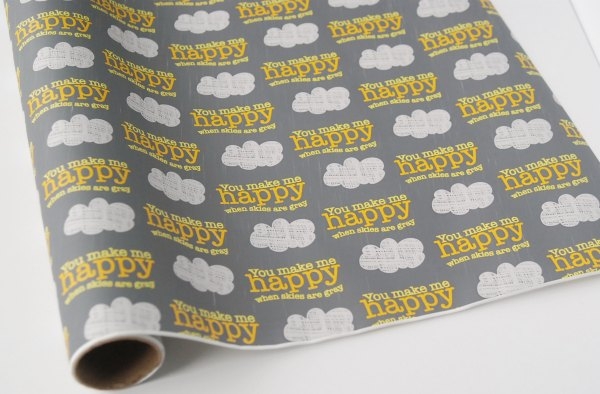 I'm going to use this ridiculously cute paper from HomeGoods. Seriously, could you just die? How was I supposed to leave this at the store when it was only $2.99?? I mean, really.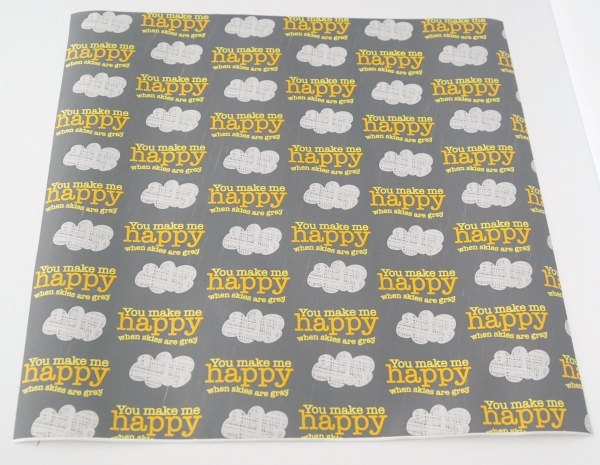 To start, you'll need to cut a rectangle out of your paper. The bigger the rectangle, the bigger your bag is going to be, obviously.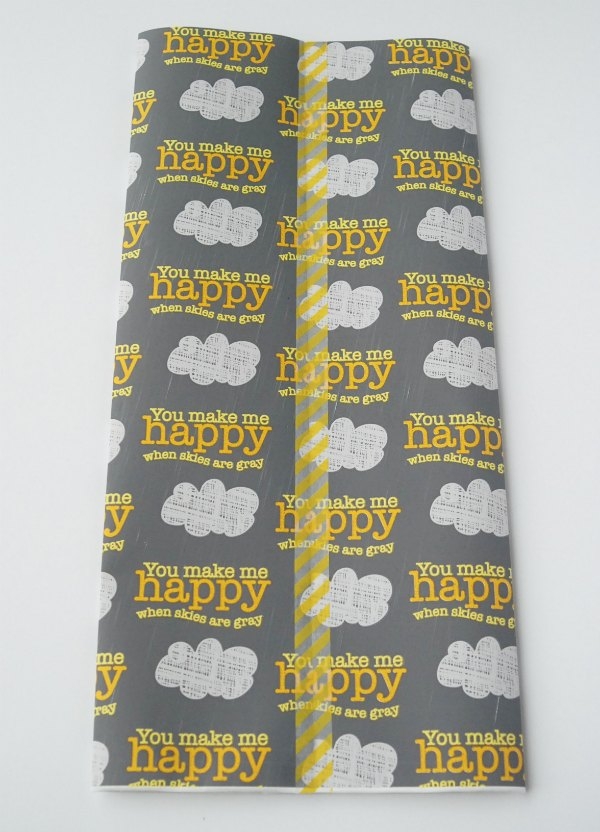 Start by folding both edges into the middle and overlapping them about one inch. Tape this seam. I used washi tape, but you could also use regular Scotch tape or clear packing tape.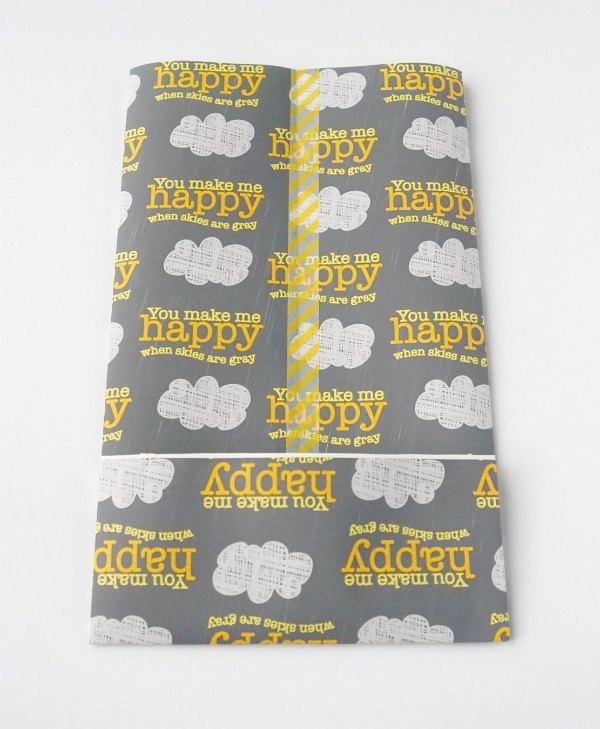 Next, fold up the bottom edge. The size of this fold will determine the size of the bottom of your bag.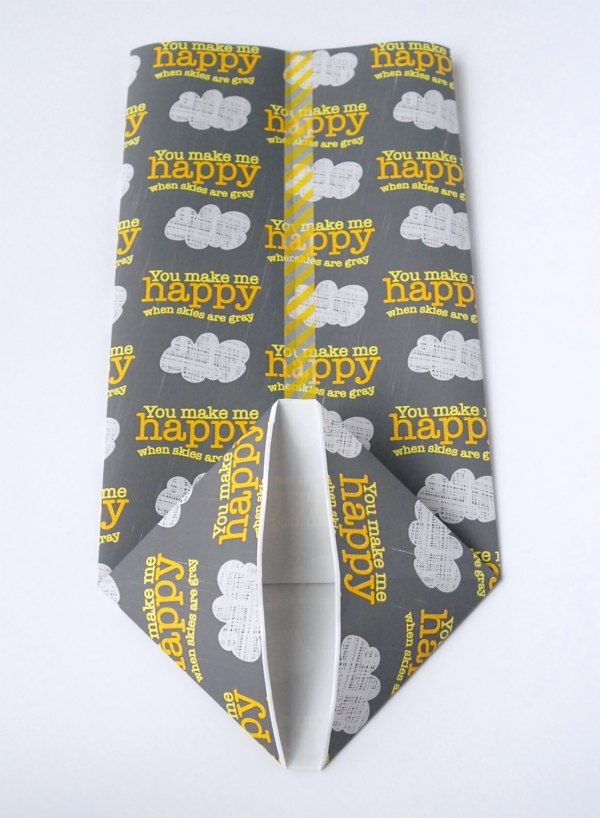 Push in on the edges of the fold to make a triangle.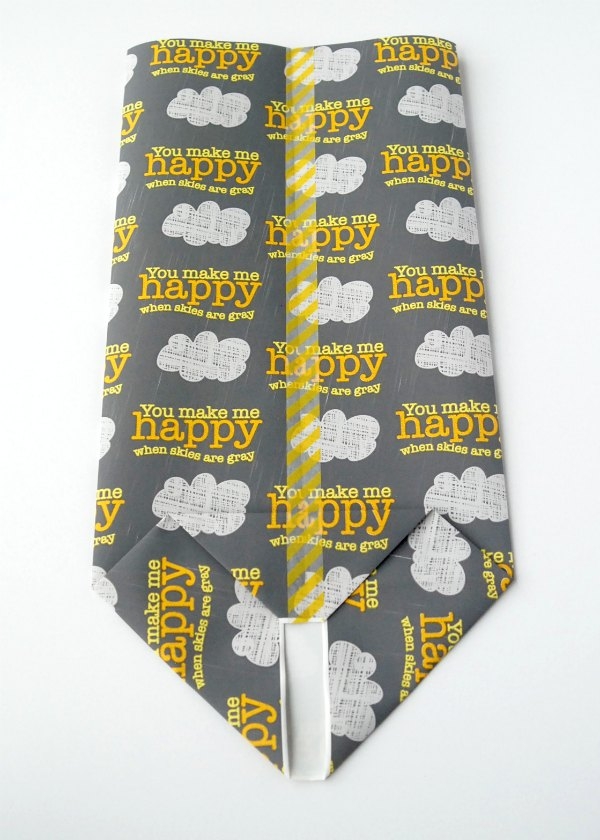 Fold the points of the triangle in to the center and tape.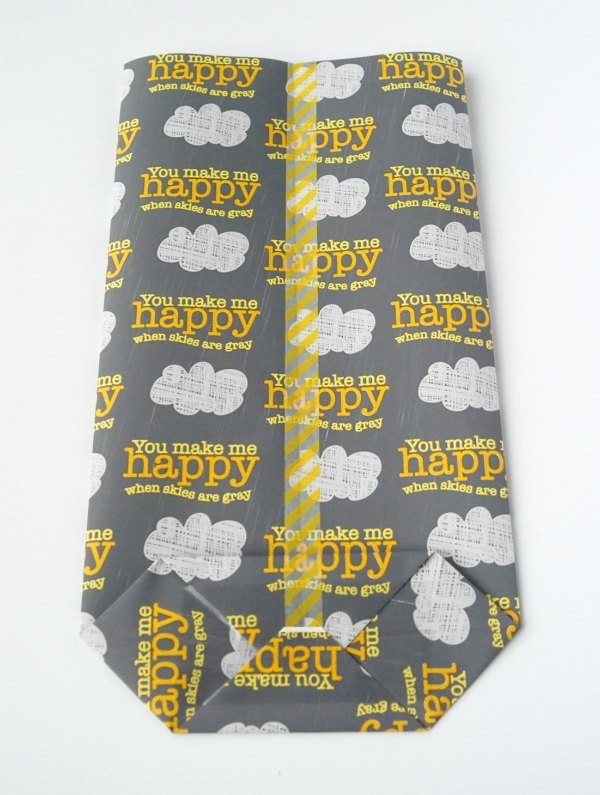 I suggest using packing tape on this step to really make sure it holds.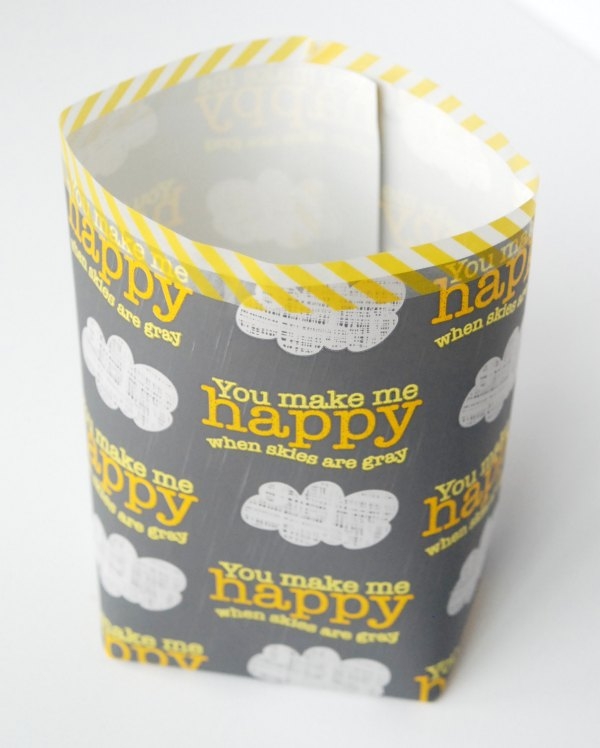 I reinforced the top with washi tape just to make it a little stronger.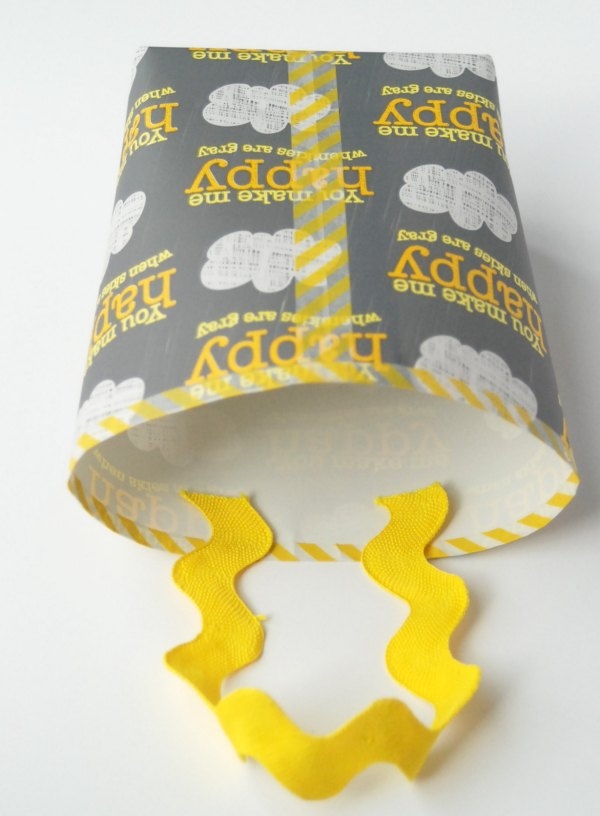 You can just fold over the top and secure it with washi tape if you want, but I wanted mine to have handles. I cut two equal lengths of giant ric rac and secured them inside the top of the bag with packing tape.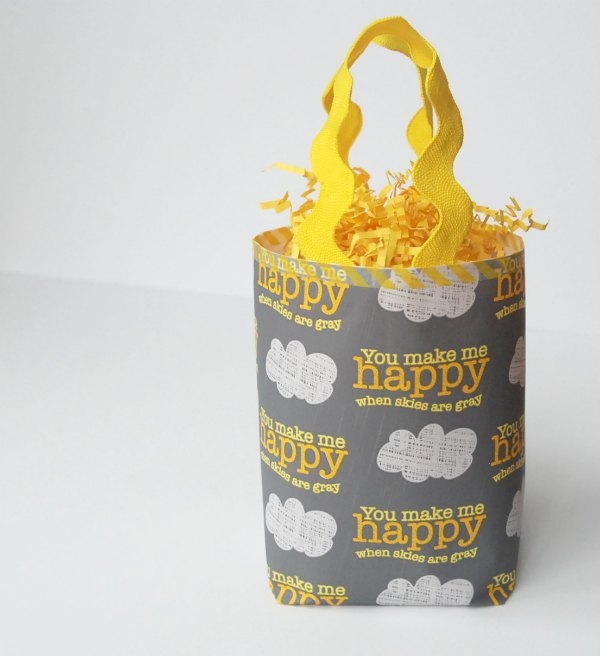 And that's it! There's your cute little gift bag!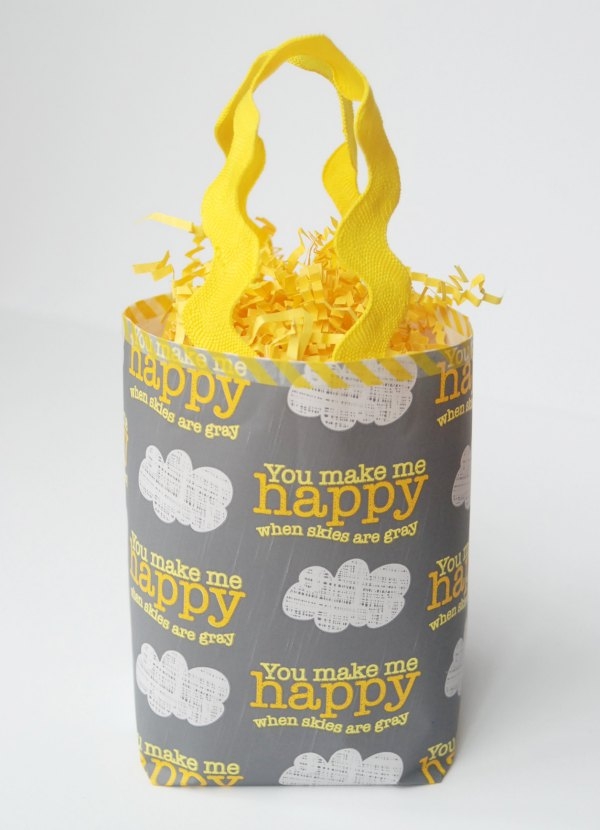 You could use practically any kind of paper for these. I usually use wrapping paper, but scrapbook paper also works really well, and newspaper, book pages and magazines would also be cute!
Thanks again to Julie for letting me be the DIY contributor for White Lights on Wednesday. I love having the opportunity to share some fun DIY ideas each month! For more from me, visit my blog, Endlessly Inspired, and follow me on Pinterest, Facebook, Twitter and Instagram!
You tell me: Do you usually wrap gifts or use gift bags?