Hello everyone! My name is Lisa and I blog over at Cooking with Curls. I am so excited to be joining the White Lights on Wednesday team as a Cocktail Contributor! My experience with cocktails is actually a bit unusual. I could probably count on one hand the amount of times that I have been in a bar…..after turning 21! Yes, you read that correctly. 😉
I have been baking Cocktail Cakes for the past nine years. In order to know if I have the flavor combinations correct, I have to make the actual cocktail and try it out. Tough job, but someone has to do it! I have made cakes for every popular cocktail, and even some crazy combinations just for fun. This has also allowed me to amass a ridiculously large collection of alcohol to play with. You name it, I probably have it!
The expectations are high as an official Cocktail Contributor, so I really needed something special for my very first post. I thought about going the "Halloween" route since it is October, but I wanted something classic. Something that could stand on it's own anytime of the year. This Caramel Apple Martini is the perfect cocktail to fit those requirements.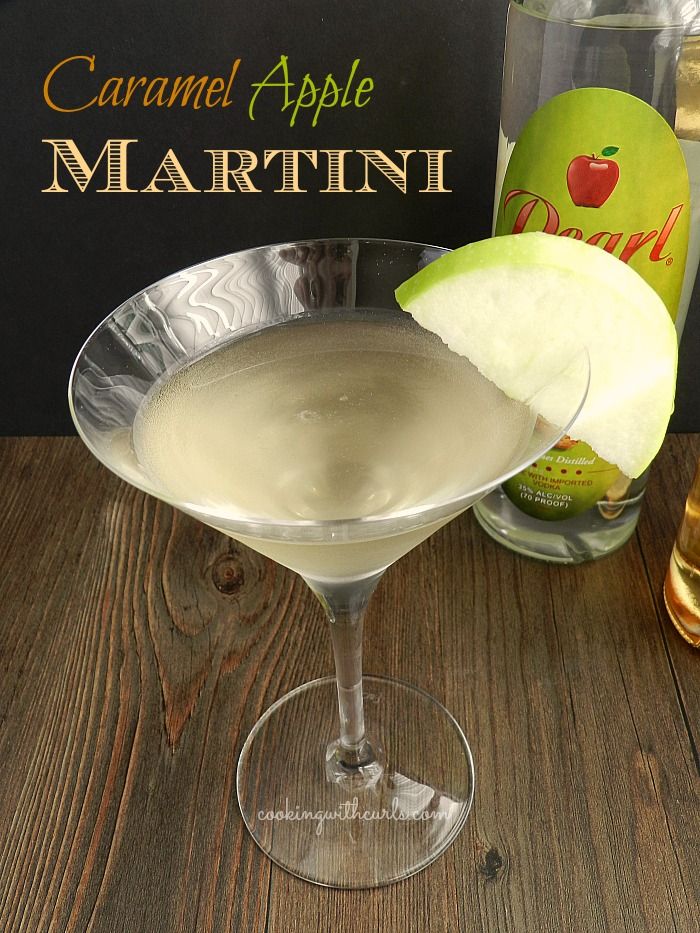 Crisp, tart apple flavor with a creamy caramel finish! It has a kick that burns going down your throat, it is vodka after all, but the mouth feel is very smooth! I chose Pearl Caramel Vodka & Pearl Apple Pie Vodka because they are excellent vodkas….. and because they are available Nationwide. There is nothing worse than finding a recipe that intrigues you, then not being able to find the ingredients locally. I hate that!!
Simply combine equal parts of Caramel and Apple Pie Vodkas in a cocktail shaker filled with crushed ice, and shake! So simple, and so delicious! Adjust the amounts based on the size of your glasses, and how many people you will be serving.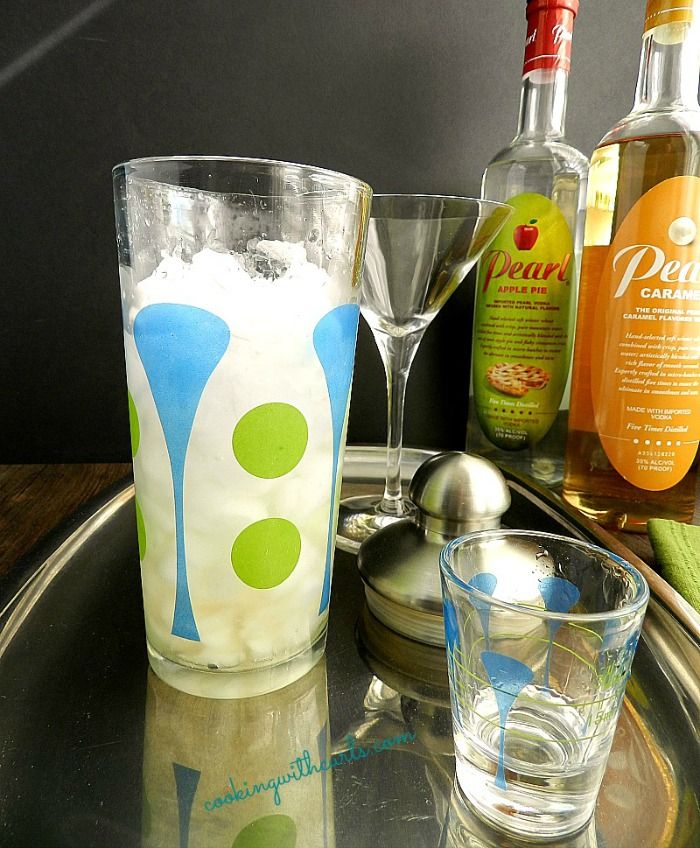 Thank you so much Julie for inviting me to join your team. My brain is already spinning trying to come up with the next perfect cocktail. Enjoy!
Caramel Apple Martini
Ingredients
3

ounces

Pearl Apple Pie Vodka

3

ounces

Pearl Caramel Vodka

Crushed ice

Cocktail shaker

Apple slices to garnish

optional
Instructions
Fill cocktail shaker with crushed ice.

Pour both vodkas over the ice.

Place lid on shaker, and shake to combine.

Pour into chilled martini glasses.

Serve with apple slices as garnish.
Recipe Notes
To chill your glasses, fill with ice cubes and water while mixing your drinks. Pour out the ice water, and fill with your cocktail.