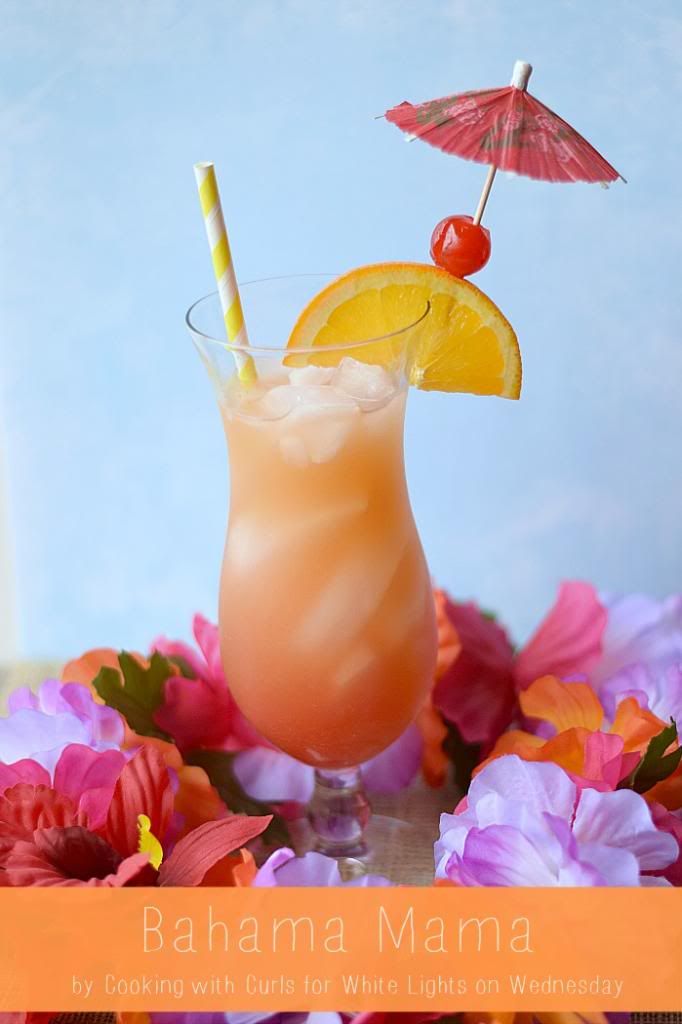 Hello again! I am Lisa from Cooking with Curls, and I am back to share another fun cocktail with you!
How has this winter been treating you? Yes, it is still technically winter. Here in Iowa, we have had snow on the ground for more than 4 months now! Next week is the official start of spring, and I am really looking forward to it. The sunshine, the warmth, to see green grass again! For now, I still have a backyard full of snow and ice. What's a girl to do?
Daydream! That's right, I have been day dreaming about laying in the sand on some Caribbean island, sipping on a tropical cocktail that has been delivered by a cute cabana boy. Doesn't that sound much better than shoveling snow?
I love fruity cocktails, especially the kind with a cute little umbrella and a fun name. Bahama Mama …haha, that is just what I would like to be!!
I went online, and found hundreds of different recipes. So I started playing around with the most common ingredients, and created this delicious cocktail.
Not too sweet, and not too strong. Lots of tropical flavors…..and rum. Captain Jack Sparrow would definitely approve!
Enjoy!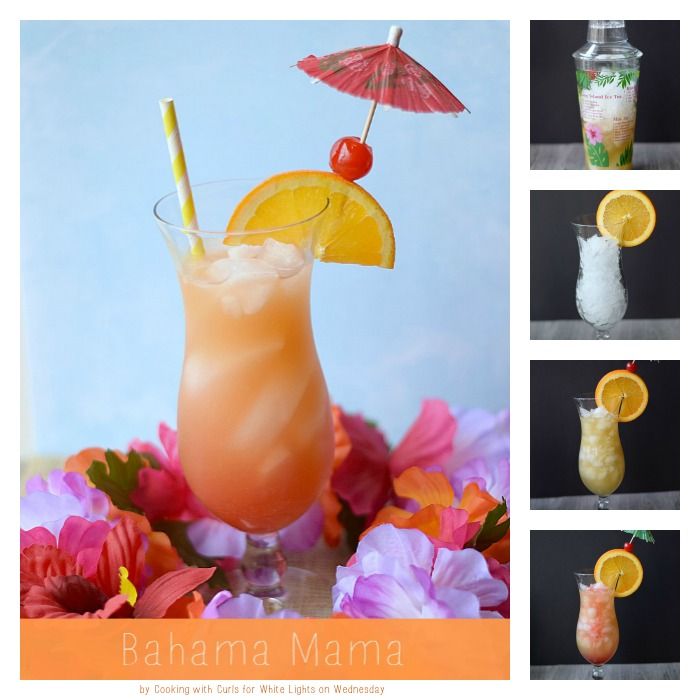 Bahama Mama
serves 1
1/2 ounce light rum
1/2 ounce dark rum
1/2 ounce coconut rum
1/2 ounce 151 proof rum
1 ounce pineapple juice
1 ounce orange juice
1/2 ounce grenadine
Directions:
Fill cocktail shaker with ice.
Add the light rum, dark rum, coconut rum, 151, orange juice and pineapple juice.
Shake to combine.
Strain drink into an ice filled glass.
Top off with grenadine.
Add a straw and give the ice a quick shake.
Garnish with orange wedge, maraschino cherry, and cute paper umbrella.
Note:
1/2 ounce = 1 Tablespoon